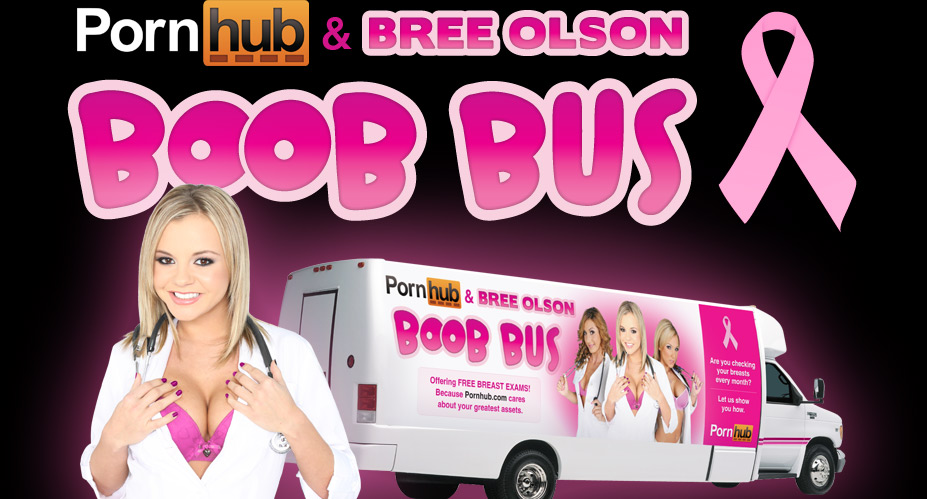 Look out for the Boob Bus in New York City on April 24th!
Offering FREE BREAST EXAMS! Because Pornhub cares about your greatest assets.
Hey New York, the Bree Olson Boob Bus is coming your way! We know it's nowhere near breast cancer awareness month, but that's exactly why we thought this was the perfect time for a mid-year reminder that breasts should be examined every month. Hop on board the bus and find out how to feel boobs...the right way!
And for those of you who can't make it to New York, we've included some helpful resources below.
Learn how to perform a breast exam
View the video below to learn how to perform a self-exam
Other useful resources
Top rated breast cancer charities
Remember... If you or your girlfriend has got 'em, check 'em. And if you want more breasts in your life, go to Pornhub.