Last week, Pornhub Insights released a map showing the most searched for terms in the United States. Our map caused quite a buzz with American media, so we decided to take a similar look at our friends up North in Canada.

From coast-to-coast, Canucks like searching for "lesbian" the most, with just a few exceptions. In the Yukon the top search is "cartoon", and in Nunavut it's "eskimo" (kisses we assume). In the province of Quebec, ils aiment plus fort "Quebec". Quelle suprise!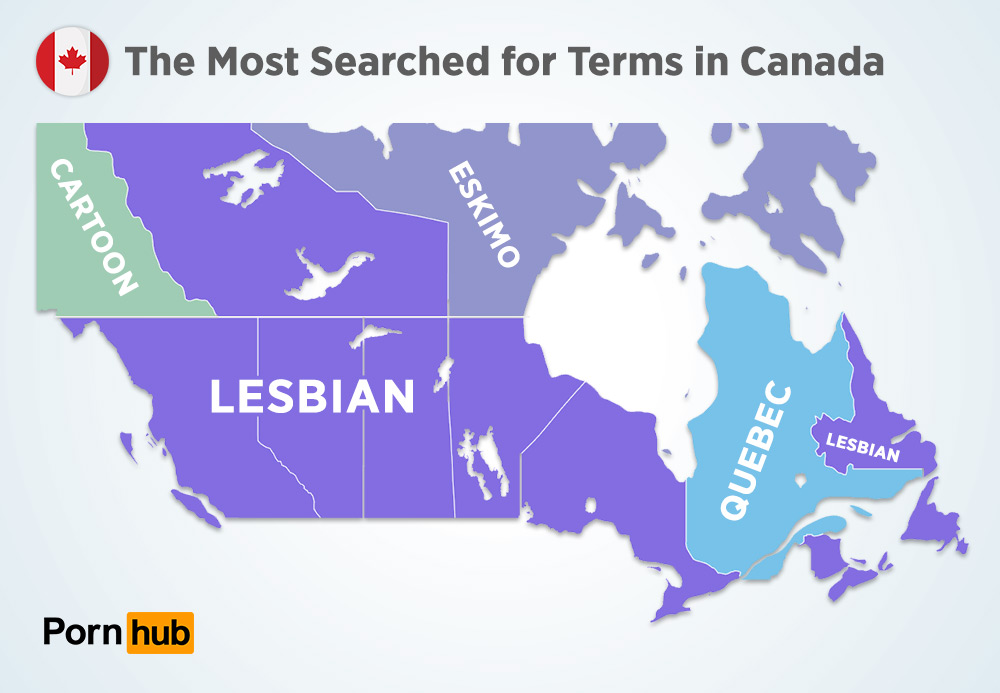 Canada is well known for it's diversity, so to really see how the nation's porn viewers differ we also looked at Canada's top relative searches. Those are the terms used more in each province when compared to all others. The results were très intéressant!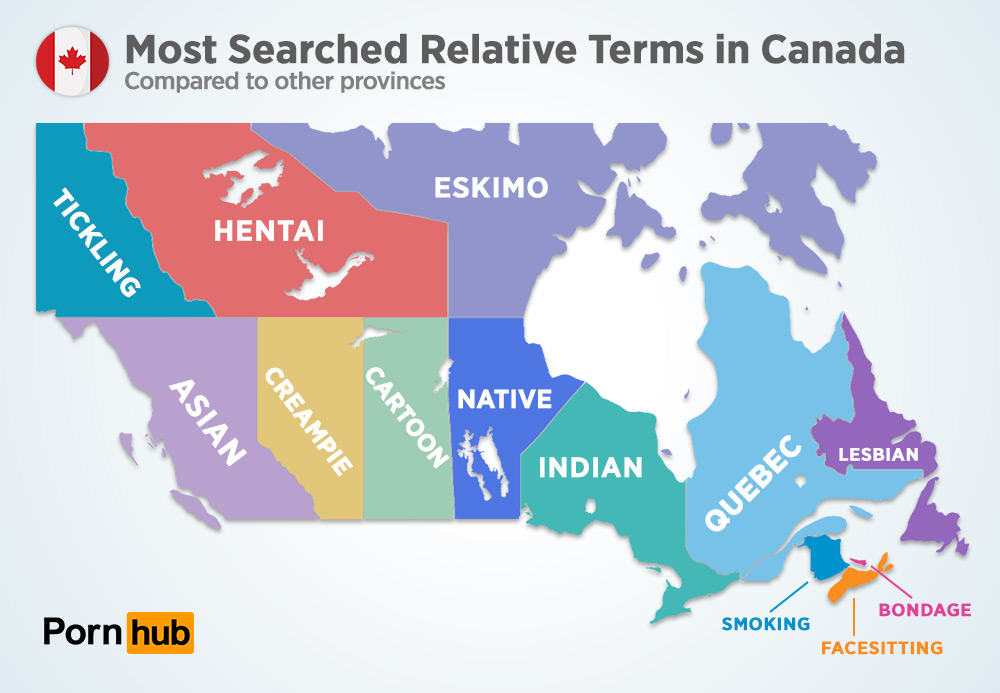 The Yukon gets their yuks over "tickling" videos, the Northwest Territories enjoys "hentai", and Nunavut likes to search for "eskimo". Over 10% of British Columbia's population is Chinese, so it's no surprise to see that "asian" is searched more often compared to the rest of Canada. Alberta's rough-necks enjoy pumping to "creampie" porn, and Saskatchewan enjoys "cartoon" videos.
Aboriginal peoples make up over 15% of Manitoba's population, so searches for "native" are more popular than elsewhere in the country. Nearly 8% of Ontario's population is of South-Asian descent, so "indian" edges out other popular searches. Canada's belle province enjoys watching their fellow Quebecois, and in Newfoundland and Labrador they get rock-hard for "lesbian" porn.
Ending off in the maritime provinces, there's still much more to sea. Folks in New Brunswick enjoy "smoking" porn, Nova Scotia likes "facesitting" and Prince Edward Island is really, really into "bondage".