Pornhub Insights has often studied the porn preferences of women, including favorite searches and how they differ from men. Vice Colombia contacted us to see how female visitors from Colombia stacked up compared to men and to women elsewhere in the world.
The categories most often viewed by Colombian women are "Lesbian", "Anal" and "Big Dick". When we compare category viewership to Colombian men, we find that "Female Friendly" is 165% more popular with women, "Lesbian" is 104% more popular and "Hardcore" is 67% more popular.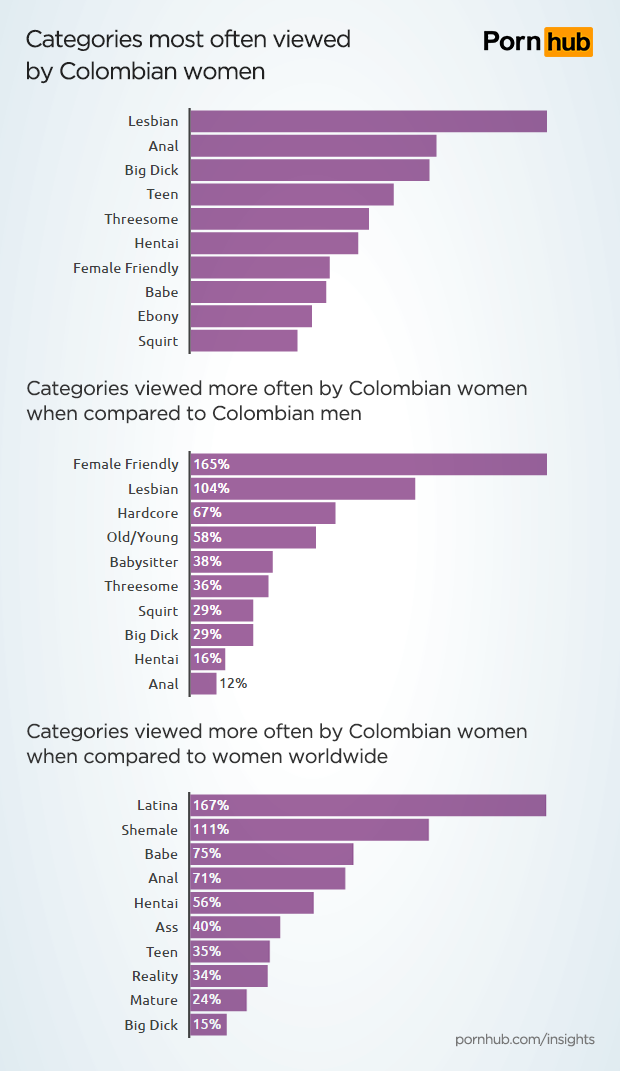 When compared to women elsewhere in the world, Colombian women view "Latina" 167% more often, "Shemale" 111% more often and "Babe" 75% more often.
On average, 24% of Pornhub visitors from Colombia are women. Tolima, Cesar and Bolivar have the highest proportion of female visitors at 26%, whereas regions like Boyaca and Caldas have only 23%.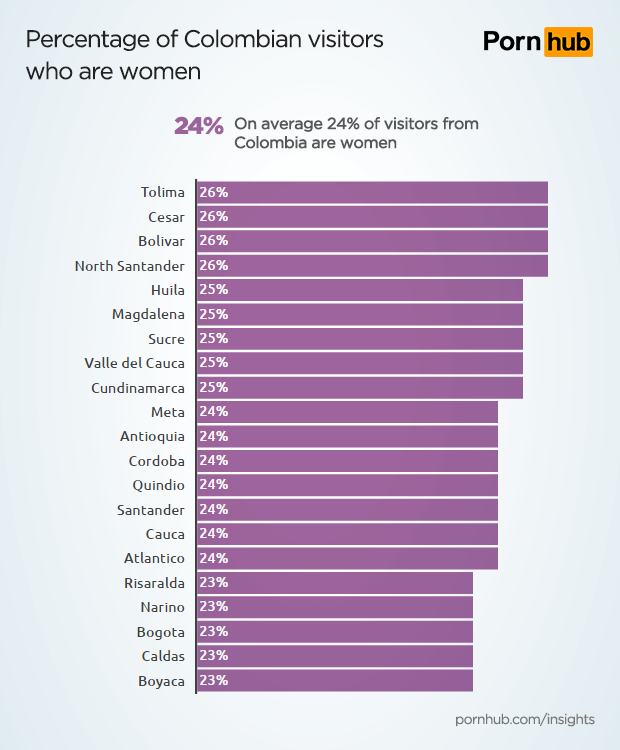 67% of female visitors from Colombia are millennials under the age of 35. The 25-34 age group is the largest at 40% of all female visitors.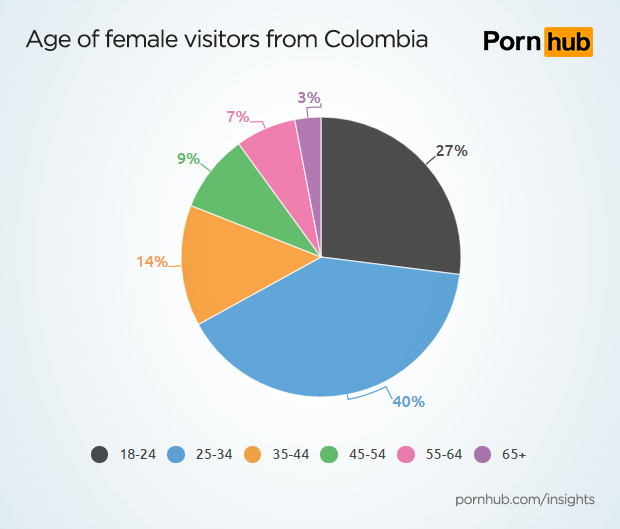 On average, Colombian women spend 6 minutes and 56 seconds each time they visit Pornhub. That's a full 2 minutes and 24 seconds less than the worldwide average visit time of 9 mins 20 seconds, and 25 seconds less than Colombian men. Women in Narino come and go 46 seconds faster than women elsewhere.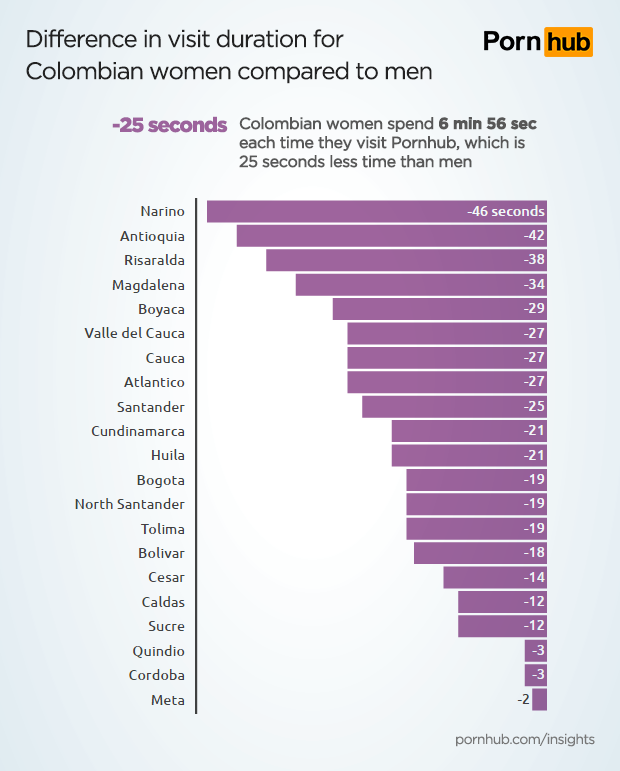 We hope you enjoyed this edition of Pornhub Insights. Be sure to check out our full Colombia Insights coverage.