Another Victoria's Secret Fashion Show has passed us by, and what an event it was. While some may have tuned in to catch The Weekend and Selena Gomez performing (or lip-sync?), the vast majority were undoubtedly glued to their screens to watch a bunch of hot models saunter down a runway in lingerie. What's not to love? To commemorate this moment in television history, our statisticians crunched the numbers to find out which Victoria's Secret models are the most searched for on Pornhub.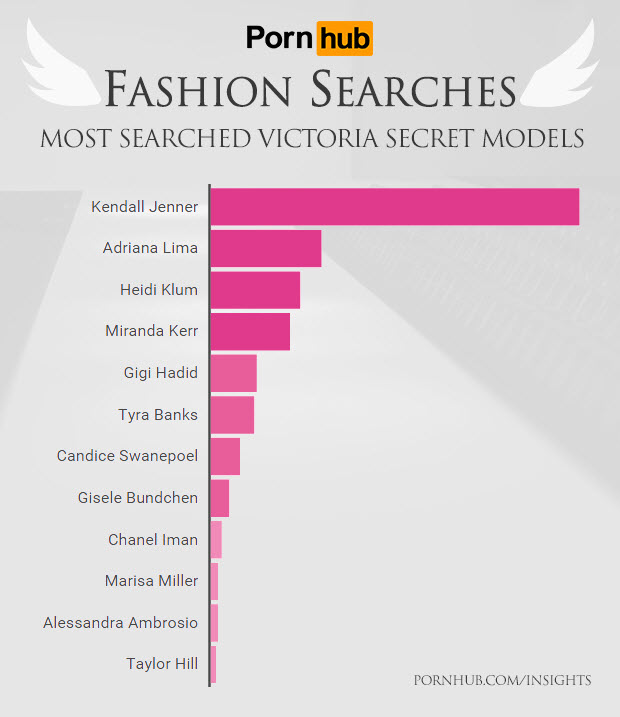 Unsurprisingly, Kim K's half sister Kendall Jenner takes the lead here by a long shot, followed by the angelic Adriana Lima in 2nd then super hottie Heidi Klum in 3rd. Kendall Jenner's BFF Gigi Hadid takes 4th.
While on the topic, we also took a brief look at what type of undergarments Pornhub users' lust after. The most searched for are 'panties', and just below those we find 'stockings' – how fitting. Aside from 'thong', 'knickers' and 'granny panties', the rest of the list features mostly upper body intimates like 'bikini', 'bra', 'corset' and 'teddy'.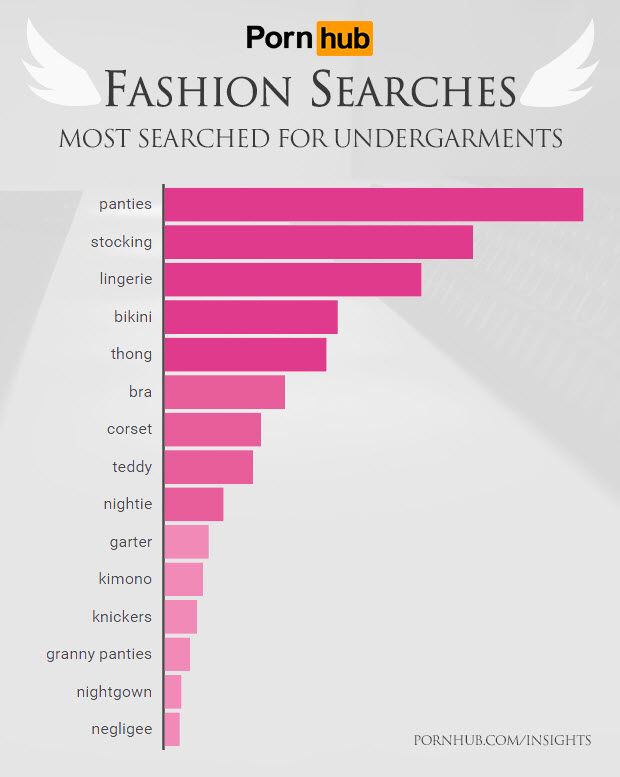 Do you have a favorite model that didn't make our list? Let us know in the comments!