Quite often, real-life events can have a drastic effect on the type of porn people search for. For this intergalactic edition of Insights, we've teamed up with our friends over at Metro US . "Star Wars" is already a popular search term on Pornhub, and various parody and tribute scenes can be found on our site. So it was no surprise that searches relating to Star Wars began to increase after the official trailer for "The Force Awakens" was released on October 19, 2015. At the time, searches went up 2.5 times the usual volume. In the days leading up to and after the December 18 movie premiere, searches went through the roof – up 1854% above average daily search volumes.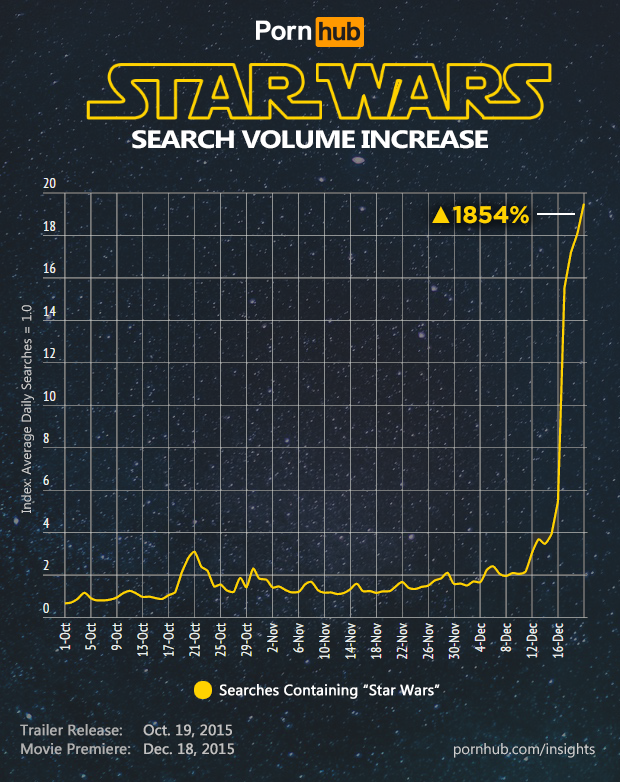 So what exactly are all these sci-fi fans looking to see? The following chart shows the most popular Star Wars related search terms. The most popular character is "Princess Leia". In a well-known XXX parody, she is played by pornstar Allie Haze, so it's no surprise to find her name on the search list as well. What about a "Darth Vader blowjob"? That may explain all of his heavy breathing. Do lightsabers make a good sex toy? According to many amateur videos on Pornhub, they do!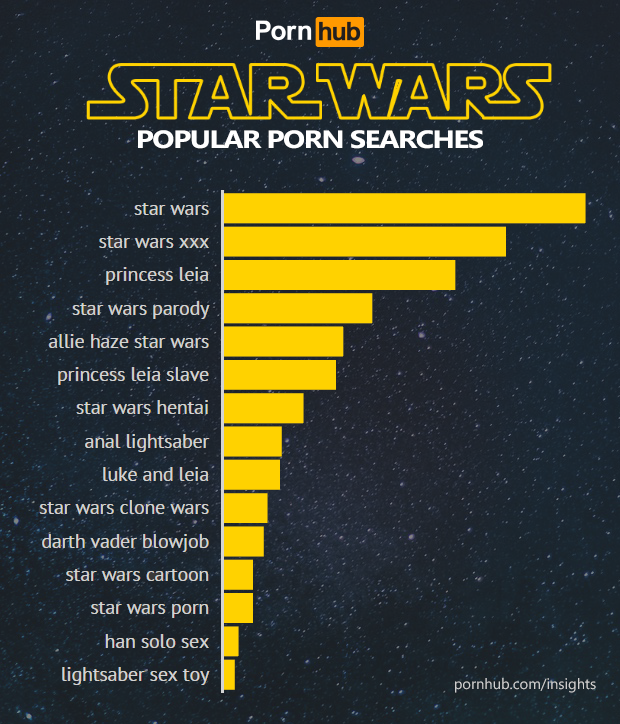 Thanks for tuning in. Until the next time, may the force be with you!