Smile! July 17th is World Emoji Day, so we're celebrating with our friends at Vocative by taking a look at the Emoji and Emoticons people use to express themselves on Pornhub. Pornhub has more than 10 million registered users, and many people take part in our active community by commenting on videos and photos and even maintaining their own blog stream. Since 2014, people have left more than 12 million comments on Pornhub, and over 1.5 million of those comments contain some form of Emoticon or Emoji.
By far the most used emoticon on Pornhub comments is a wink – over 420,000 of them! It's also the most common emoticon used on video comments. Next is the simple smiley at 383K, and the most popular emoticon on Pornhub photos. Rounding out the top 3 is the cheeky tongue, which happens to be used more often in stream posts than any other expression.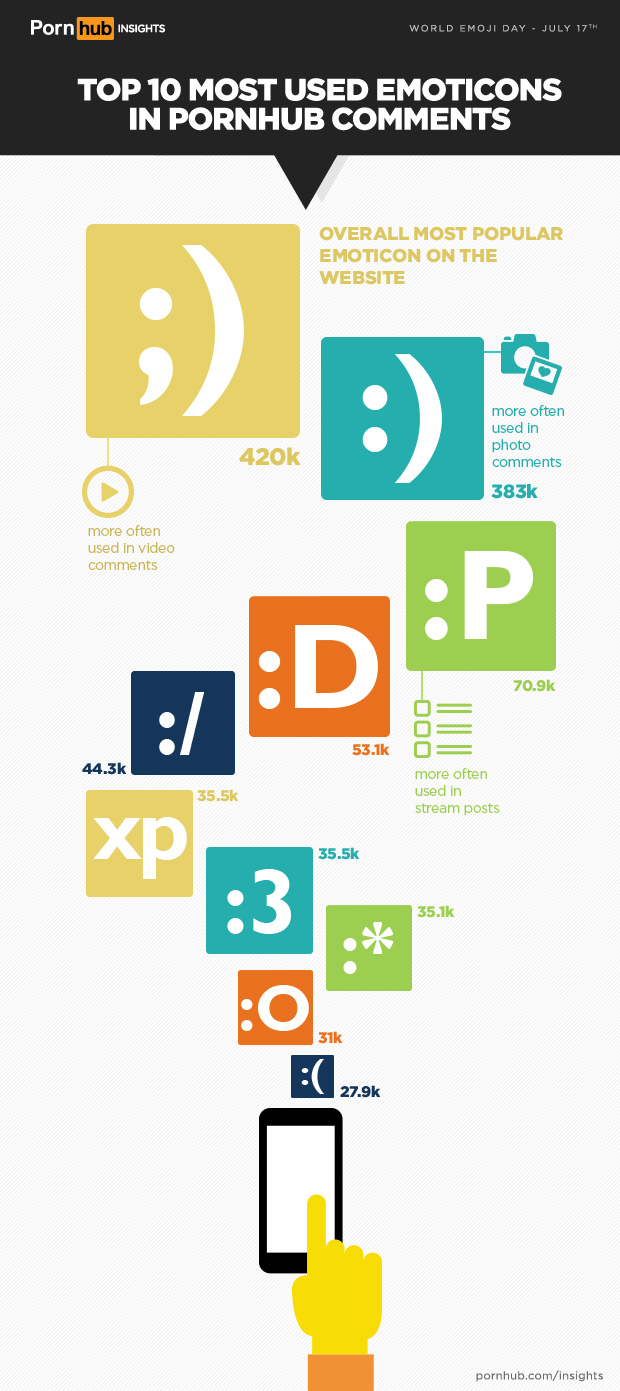 Earlier this year Pornhub launched a new kind of free texting service called Emoji 4 Porn. Simply by texting one of 50 different Emoji to a special number in the U.S., Canada and U.K., Pornhub will instantly send back a video link from a related category. To date the Emoji 4 Text service has been used over half a million times! So what are the most common Emoji? Nearly 20% of all Emoji texts have been the 'video camera', which sends back an Amateur video link. The next most popular is Latina, followed by Small Tits, Big Ass and Big Dick videos.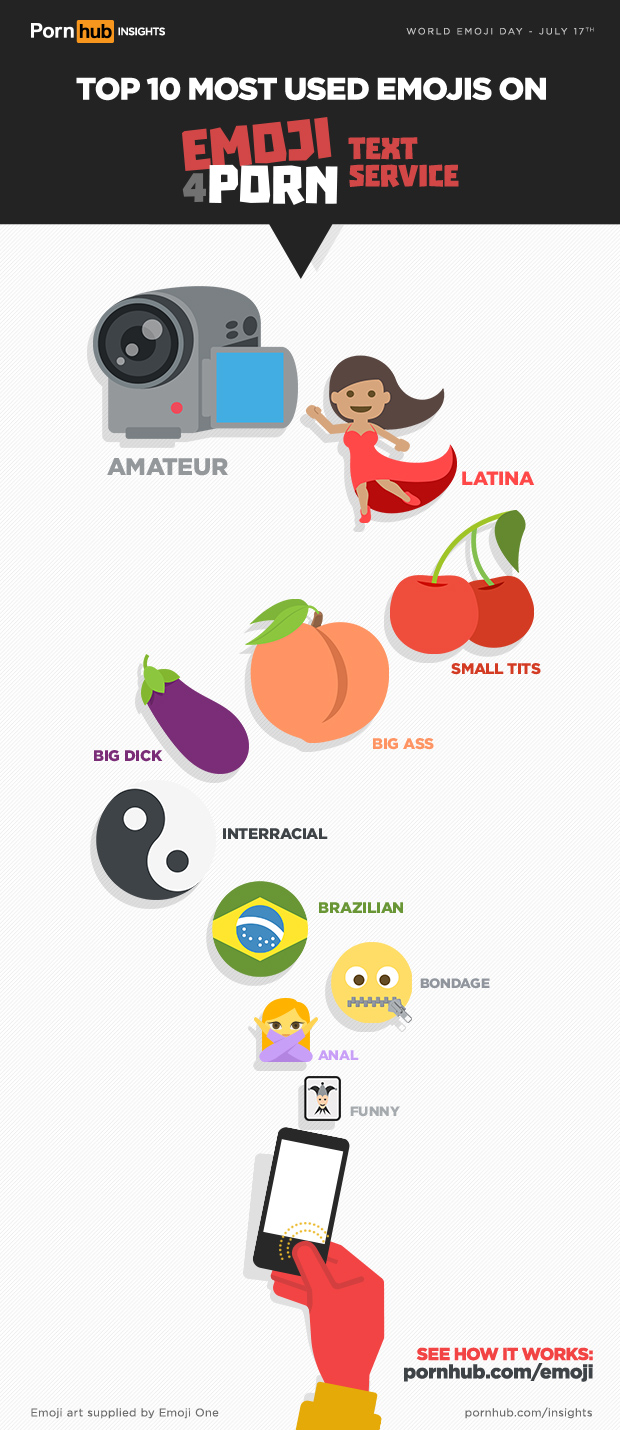 Find out how to use Emoji 4 Text at pornhub.com/emoji. As always, let us know what you thought of this Insights post by dropping your own expression in the comments below! 🙂 😉 😛