Pornhub Insights previously told us what users from each state search for on Pornhub, and how long they last on the site. This time our statisticians got together with the folks at Digg to find out what the Top 5 search terms are in major cities across the United States. In addition we analyzed which pornstars are the most popular. Perennial MILF favorite "Lisa Ann" still tops the list in most cities, but new babes like reality star "Farrah Abraham" and Duke University student "Belle Knox" managed to take the top spot in some places.

The most popular search term so far this year in the US has been "massage", which makes the top 5 in 22 of the 24 cities we looked at and the number 1 spot in 11 cities. Other top searches across the US of A are "lesbian", "college", "teen", "milf", "mom" and "pov". In Honolulu and San Francisco where a largest portion of residents are Asian, words like "japanese", "asian", and "korean" are very popular along with Asian pornstar "Alina Li". New York City has a wide range of ethnic searches including "ebony", "asian" and "indian".
Regionally, "ebony" and "black" are huge across the Southern states, and any cities with a large percentage of African American residents like Detroit. In the Northeast, "college", "lesbian" and "massage" account for the most searches. On the West coast, "massage" and "teen" are still popular, but other terms like "yoga" and "casting" make the top 5 lists.
Scroll down to see if your city makes Digg's top 24 list, and find out what your neighbors are most likely to be searching for!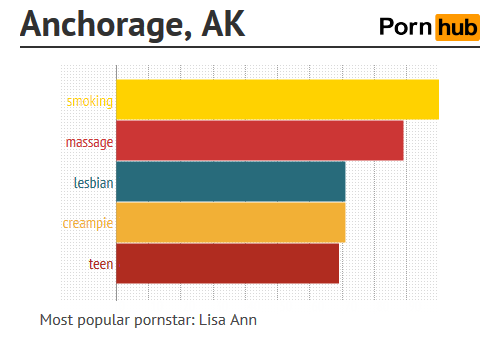 "Smoking" makes the top 5 in only two cities, and tops the list in Anchorage. So much for enjoying Alaska's fresh air! Anchorage is also the only city where residents have a taste for "creampie".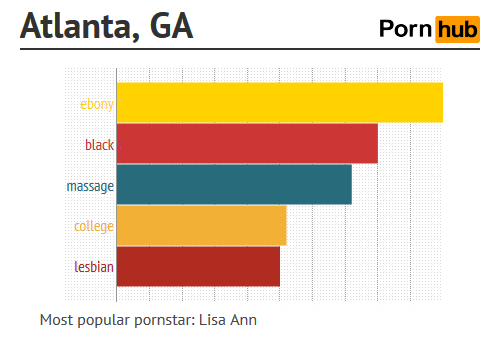 Over half of Atlanta's population identifies as African American (according the 2010 US Census) so it's no surprise that "ebony" and "black" hit the number one and two spots.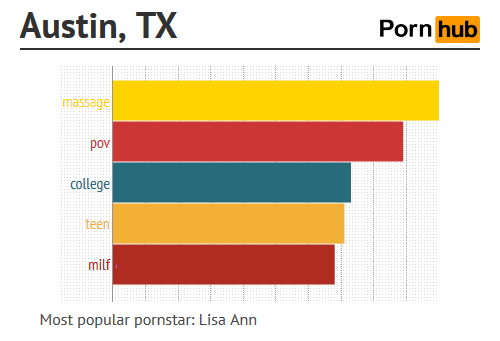 Austinites (yup, we looked that up) enjoy a good "massage" video, but also have the strongest love for "pov" (point-of-view) videos – especially when the camera is pointing at "college" "teens".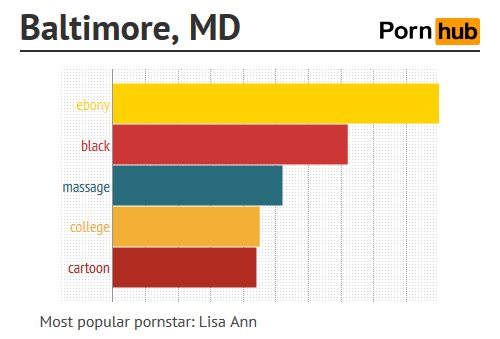 Over 63% of Baltimore's residents identify as African American, so both "ebony" and "black" take the top search honors by a large margin. It's also one of only four cities where "Cartoon" makes the list.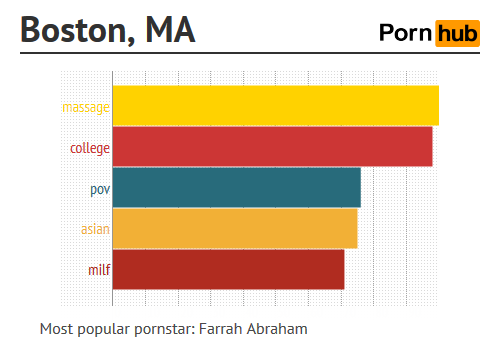 Boston shares it's porn tastes with most of the US where "massage", "college", "pov" and "milf" are most popular. "Asian" also makes the top in this city where almost 9% of the population is of Asian descent. Boston is one of three cities where "Farrah Abraham" takes the top spot for pornstar searches.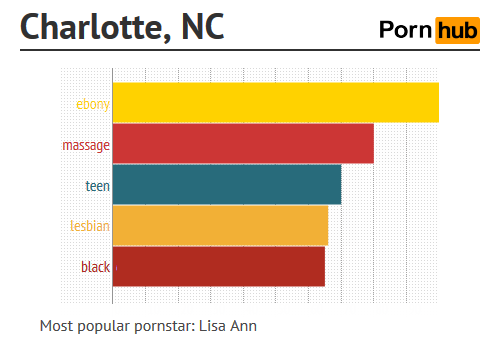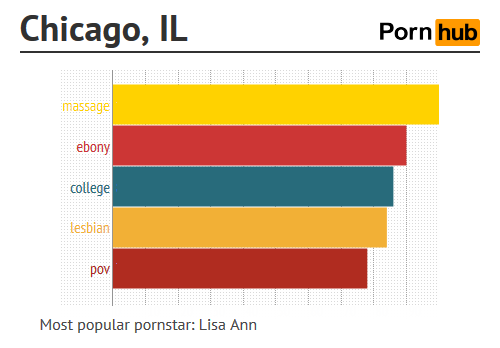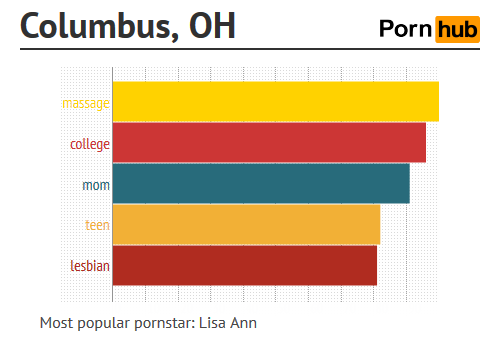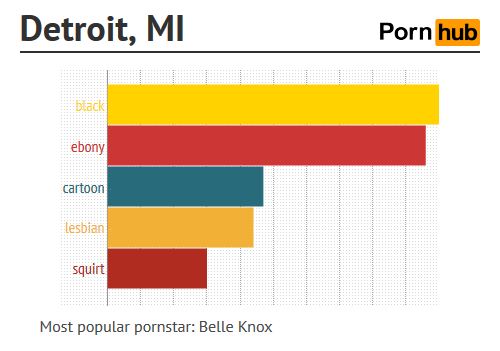 Detroit is the only city where "squirt" makes the top 5 list. With over 80% of the population identifying as African American, "black" and "ebony" take the top two spots. Duke University student and recently outed pornstar "Belle Knox" is the most searched for pornstar right now in the Motor City.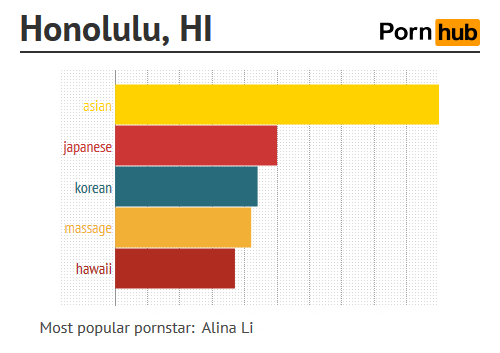 Aloha Honolulu! Hawaii has the largest population of Asian Americans in the US (and over 50% of Honolulu residents), so it's no surprise that terms such as "Asian", "Japanese", "Korean" and "Hawaii" all make the top 5 list. Asian babe "Alina Li" is also the most searched for pornstar.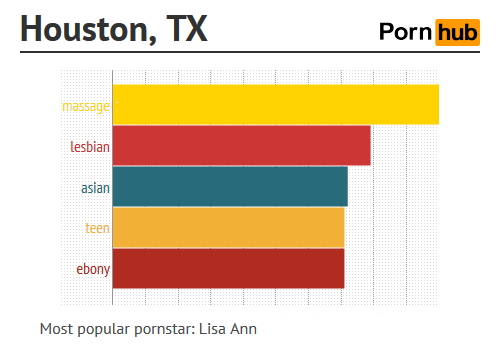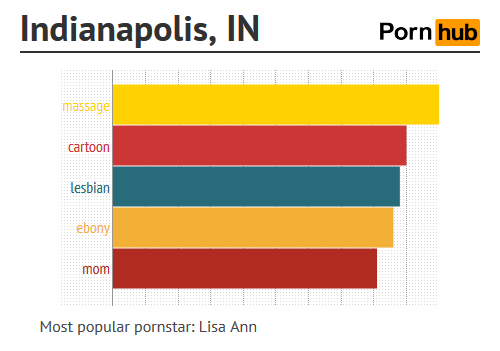 Residents of Indianapolis and Jacksonville love their moms! Or at least they like to be watching someone's mom. In only three of our cities does the word "mom" come out ahead of the more common search term of "milf".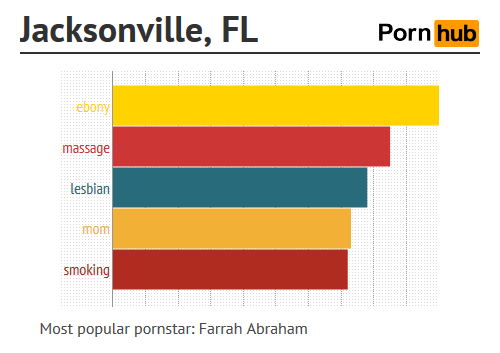 In Jacksonville they also like their ladies "smoking" hot (or at least to be smoking). And teen "mom" "Farrah Abraham" outranks all other pornstars here.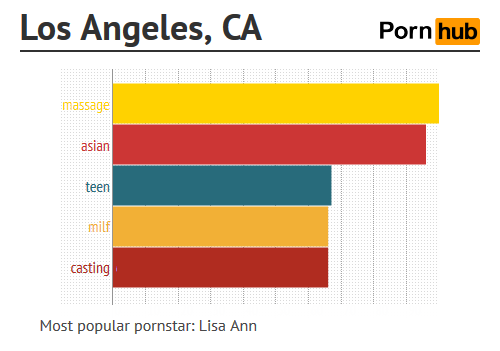 Is it any surprise that the word "casting" makes the Top 5 list in Lala land? Are people there looking for the next big star, or are all the unemployed actors just looking for their own big break?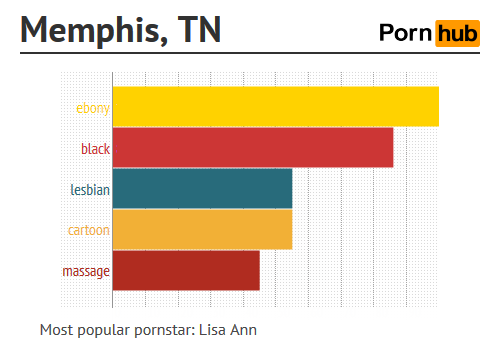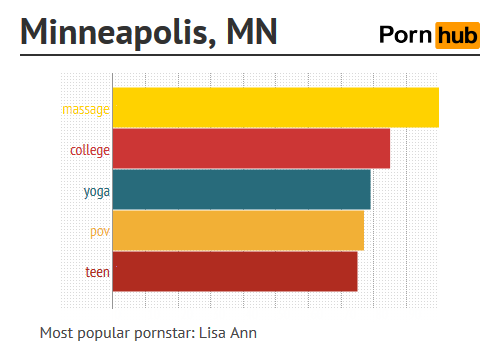 Minneapolis is only one of 2 cities where the term "yoga" makes an appearance. The other city is Portland on the West coast.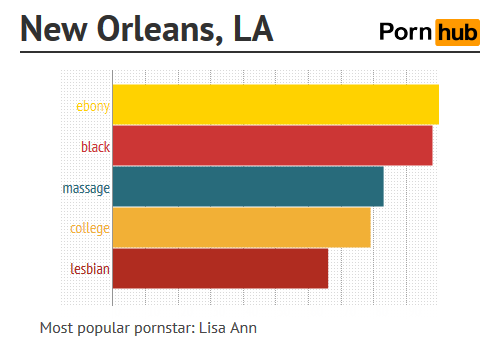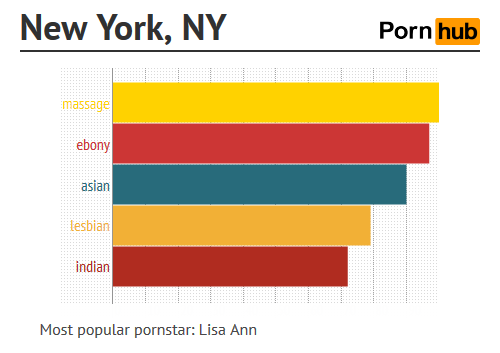 New York is the only city where "Indian" makes the top 5 list. Only 2.4% of New York residents are of East-Indian descent, but in a city of 8.4 million people, that equates to over 200,000 people. Other terms like "ebony" and "asian" indicate that New York is indeed a multicultural melting pot.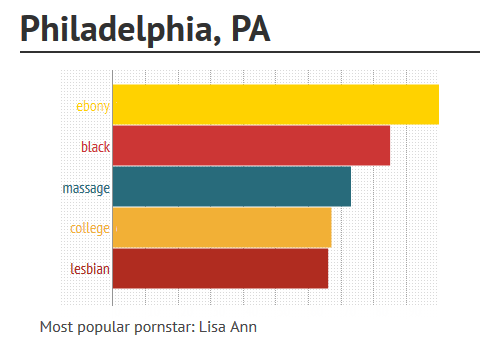 Phoenix is another city where teen mom "Farrah Abraham" is the most searched for pornstar. Is it any surprise then that both "teen" and "mom" also make the top 5 list?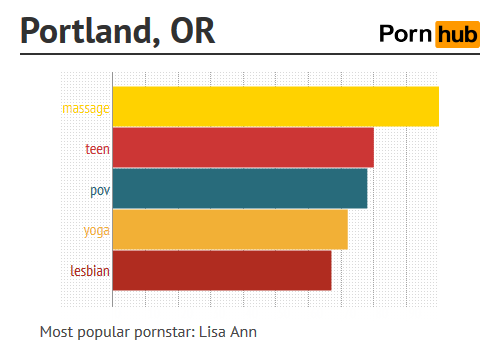 According the "Portland Monthly" magazine, over 43% of their residents practice some sort of yoga, meditation or pilates. Maybe that's why the term "yoga" makes such a strong showing on their list.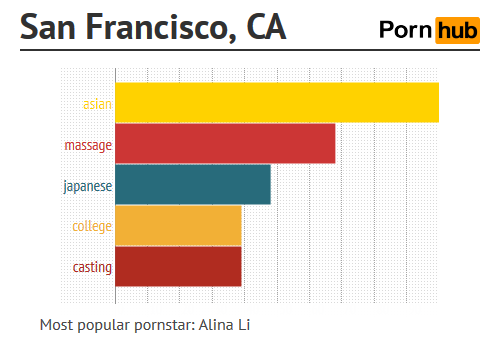 33% of San Francisco's residents are of Asian descent (according to the 2010 US Census), so much like Honolulu, the word "Asian" takes the number one search spot, and "Japanese" comes in at number three. The most popular pornstar is also Asian babe "Alina Li". And like their fellow Californians in Los Angeles, there are a lot of searches for "casting".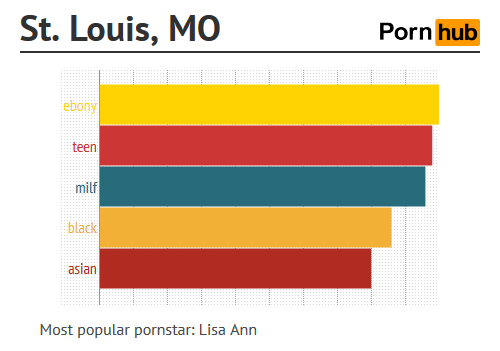 St. Louis residents are interesting because of their contrasting searches. Ethnicities "Black" and "Ebony" are in the top 5 along with "Asian". Both "teen" and "milf" are searched almost equally, and although teen comes out slightly ahead, it's MILF pornstar Lisa Ann that's most loved.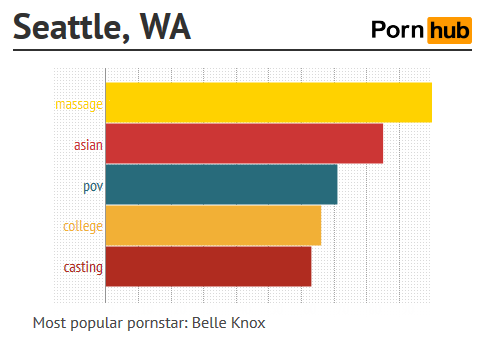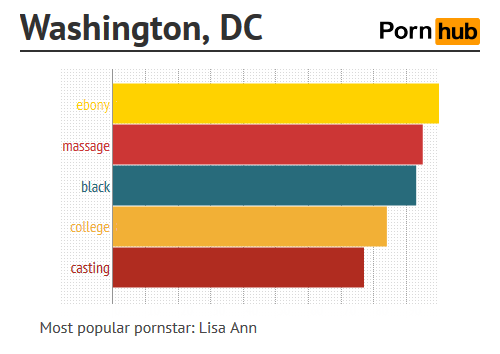 Stay tuned – more Pornhub insights will be coming soon!