Our latest behavioral study came after the folks at pandodaily.com posed the question: "Who watches more porn; people living in cities with higher or lower average income?"  After determining the Top 10 cities at either end of the income spectrum, Pornhub's diligent statisticians set to work crunching the numbers, and the results were interesting.  A definite gap exists between the viewing habits in America's wealthiest and poorest cities.
1. Average Visit Duration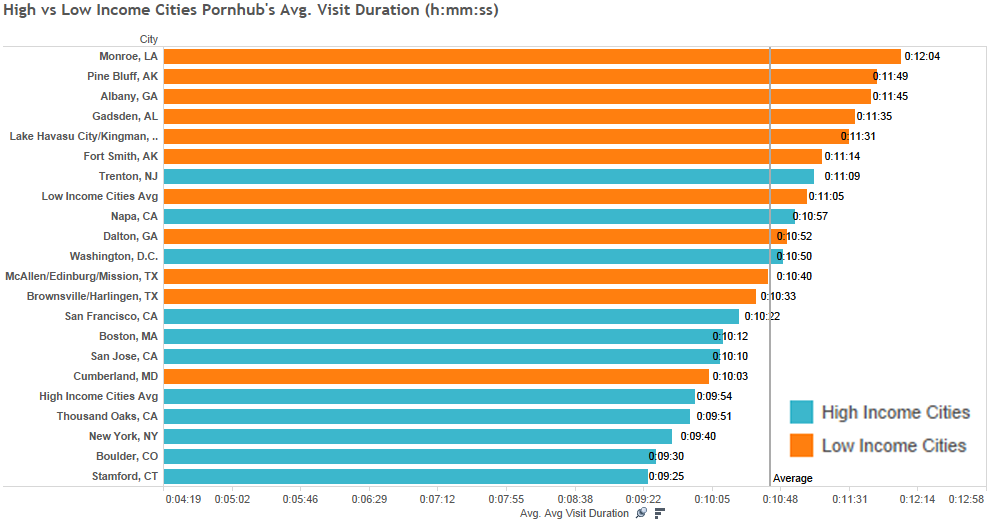 First we looked at how long visitors typically spend on Pornhub. High income cities have an average (visit) duration of 9 minutes and 54 seconds, while their lower income counterparts lasted on average 11 minutes and 5 seconds.
The high income city with the longest duration is Trenton, NJ at 11 minutes and 9 seconds, while the low income city with the longest visits is Monroe, LA, at 12 minutes and 4 seconds. On the flip-side, the well-to-do in Boulder, CO had come and gone in only 7 minutes 30 seconds, followed closely by New Yorkers who enjoyed an extra 10 seconds of Porn. Cumberland, MD was the low income city quickest on the trigger, lasting only 10 minutes, 3 seconds.
*Slower internet connection speeds in low income cities may explain the longer visit durations.
2. Pages per Visit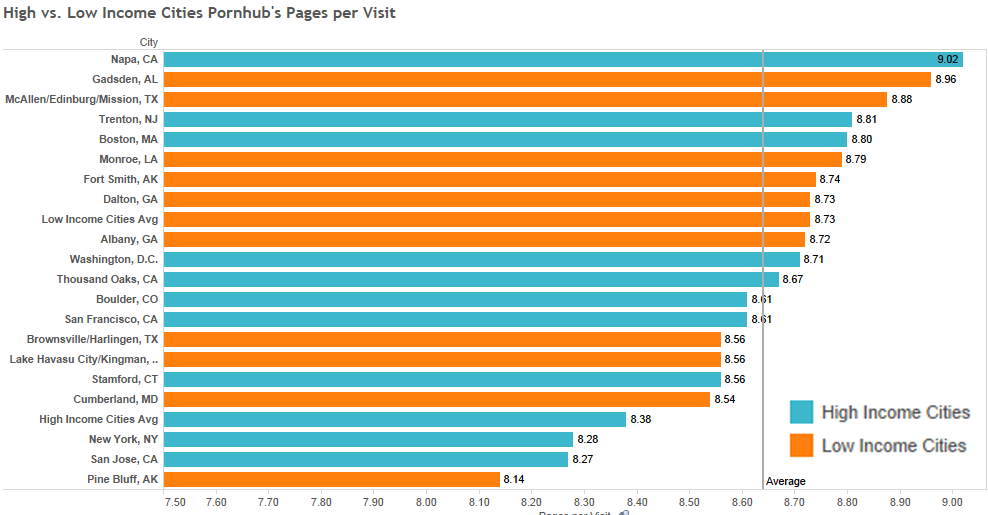 The average number of page views per visit to Pornhub was 8.38 for high income, compared to 8.73 for low income, showing that the difference was quite negligible. Prosperous porn aficionados in Napa, CA looked at 9.02 pages before they were satisfied, whereas the more modest earners in Pine Buff, AK were there in only 8.14 pages.
3. Summary of Results

4. Top Search Terms
The following word cloud shows the top 10 most popular search terms at both ends of the spectrum: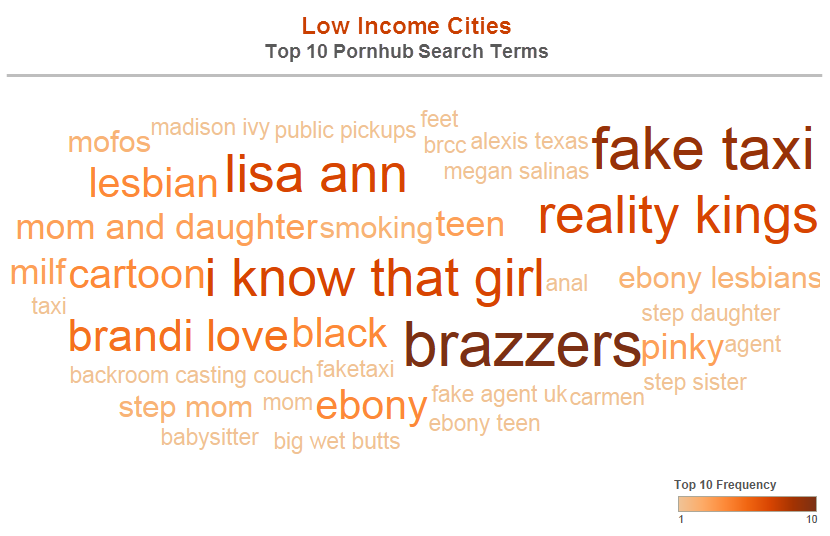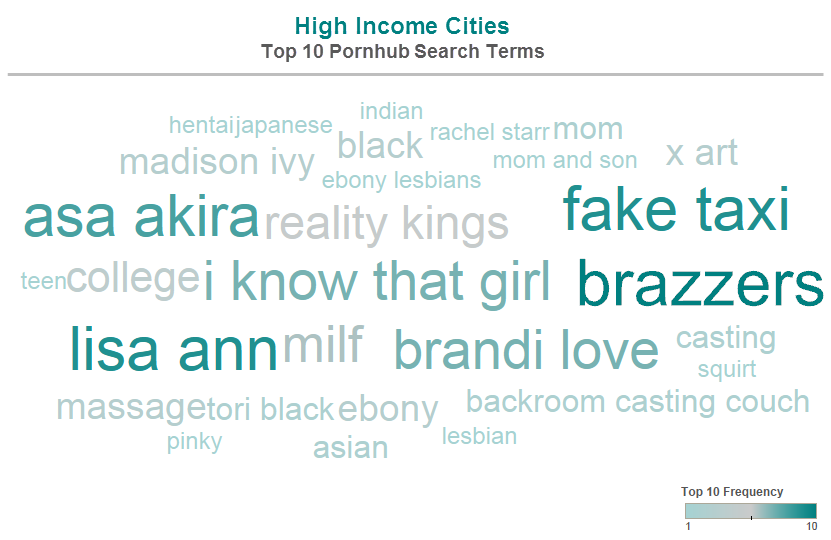 Asa Akira makes the Top 10 in 8 high income cities, but no low.
College makes the Top 10 in 4 High income cities, but no low.
Massage makes the Top 10 in 3 High Income cities, but no low.
X-art makes the Top 10 in 3 High Income cities, but no low.
Pinky makes the Top 10 in 3 Low Income Cities, but only 1 high.
Cartoon makes the Top 10 in 4 Low Income Cities, but no high.
It is often discussed that there are two America's split between the high income, and low income cities that spread across this great land. Thanks to our data engineers, we're able to demonstrate that Porn preferences are no different.